DNA Arrays : Order minimum : 500 Arrays : Contact MI for pricing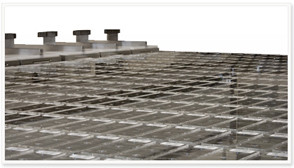 Focus, focus, focus; we're all aware that greater focus yields better and faster results. MI brings a focused approach to your microarray experiments with whole genome microarrays and our highly focused MI PathArray microarrays targeting specific gene pathways.
For whole genome studies, MI offers our well-proven MI ReadyArray and OpArrays assays. Arrays are available for any organism in MI's diverse probe collection including human, mouse, rat and other animals, plants, and a wide variety of microbes including bacterial genomes, plant-associated microbes, yeast, and other fungi. We can supplement any of the MI genomic probe sets with your custom probes, or utilize multiple probe sets. You'll find that each array offers exceptional quality backed by MI service.